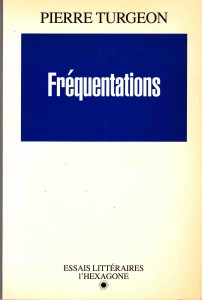 « How, why is there a writer? Pierre Turgeon's response is simple: we write to participate in the "communion of saints of a library" and because we want to have "a place, after our death, amongst the dead." Pierre Turgeon writes very well, unpretentiously, with a very endearing mocking side. An elegant book, dandy, civilized. » Jean Basile, Le Devoir.
---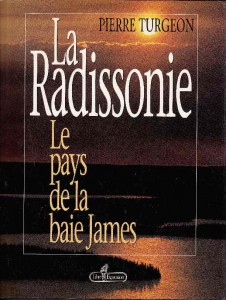 «A book as rigorous as beautiful on the evolution of relations between Whites and Crees in the mythical territory of James Bay … An amazing work by the clarity of the subject and by the rigour of the enormous scientific synthesis Pierre Turgeon has achieved. » Louis-Georges Francoeur, Le Devoir.
« What's more American than a novel whose hero is a territory? What's more American than wanting to name the territory – and wanting to make this appointment the founding act of a legend, a fiction, a novel? This is what is fascinating about this essay. Pierre Turgeon writes an epic story on the surface of the void, the poet walks behind the engineer. " Jean Larose, Spirale.